Services & Repairs
Painting And Tinkering Services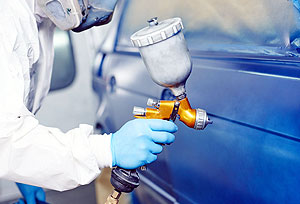 Painting and Tinkering Service
We are specialists in Painting and Tinkering Service including Dent remove, scratches remove, Tinkering, Painting, Rubbing Polishing, sun film control, Wrapping, and much more.
How SANDO AUTOMOBILES would help you?
SANDO AUTOMOBILES has a separate Tinkering & Painting section for carrying out the accident work and FC work, with the help of our highly qualified and trained professionals. These services are ideal to repair the vehicles as well as make them as per the client's expectations.
Brochure
Brochure